Need help with the translation of your business case to a great digital product that results in a great user experience? That's exactly what I do, with love for user research, clear thinking and problem solving.
---
Things I bring along
15+ years experience in designing digital products and services
Experience in start-up, corporate and non-profit settings
Good understanding of User centered design, Accessibility and Qualitative research
My specialty is making complex systems and workflows workable for the user. I enjoy the role of lead design, being the binding factor between business owners and developers.
---
Collaboration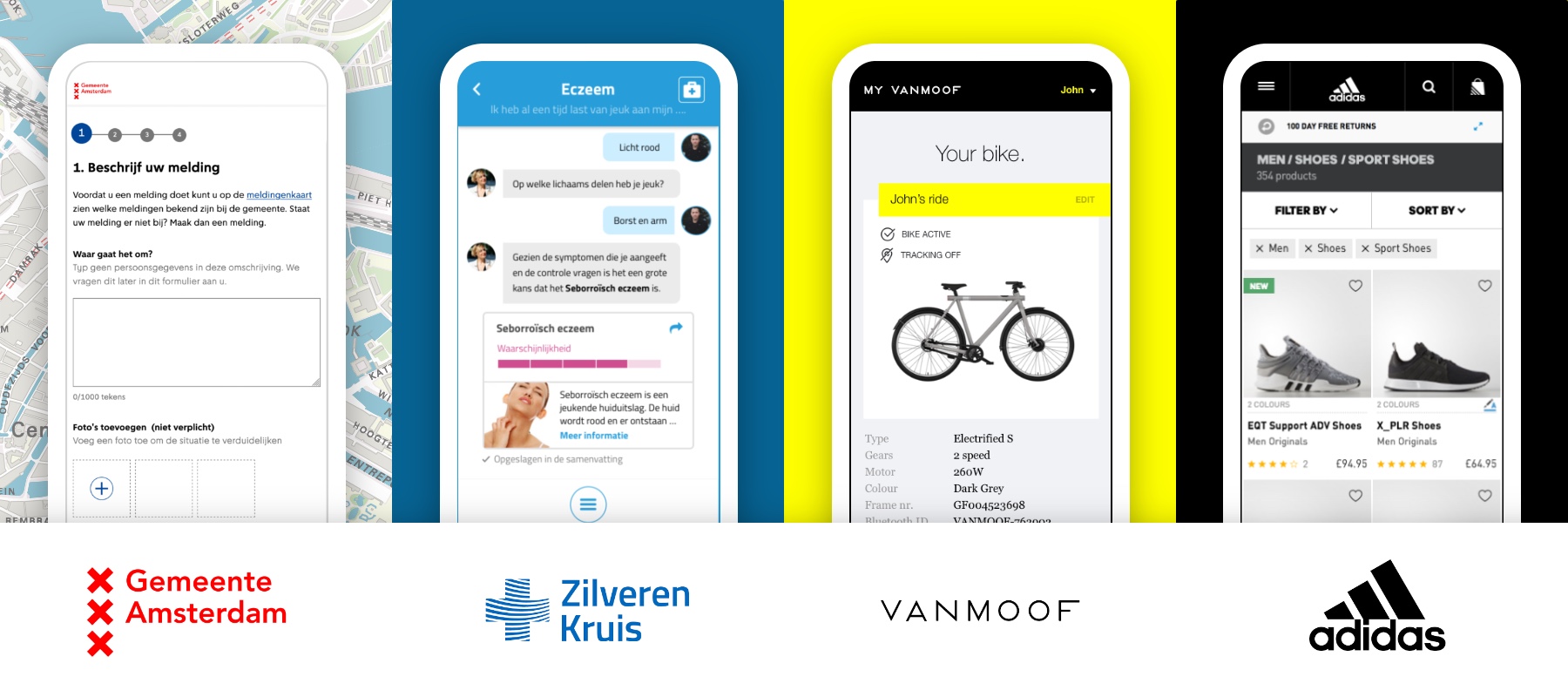 In the end, life is about the people you meet and the things you create with them. I am happy that I have worked with great people at:
Achmea — Adidas — Eneco — Gemeente Amsterdam — Greenberry — Honeywell — Philips — Priva — Sanoma Media — VanMoof — VROM — Zilveren Kruis
---
Need help creating that awesome user experience?